How to Write Profitable Blog Posts That Actually Bring in Sales
You started your blog in order to share your knowledge with the world but you also need to earn income from it. So how do you write profitable blog posts?
The top money-making blogs don't get a lot of traffic for no reason. In fact, the authors of these blogs follow some very specific blogging rules that go beyond simply writing fresh content.
Here are a few writing tips and blog ideas that make money and so that you have the blueprint on how to write profitable blog posts.
Publish Resource Articles
Resource articles are especially effective for generating income from your blog, as well as, bringing in tons of traffic. This article on my blog shows that it's possible to get immediate traffic as soon as you post and way more views than the average article.
Also, consider the published data here about how longer articles drive more traffic:
In addition to traffic, resource articles are also effective because they include everything the reader could possibly want to know about a particular topic. That gives you ample opportunity to include affiliate links, as well as, links to your own products and services throughout the post.
One thing to keep in mind though is that you need to make sure that the resource article is SEO-optimized and scannable. It needs to be easy to read and a resource worth bookmarking that readers can come back to over and over.
Making sure to optimize your article for both humans and the search engines is guaranteed to drive shares and a higher ranking for your post.
Share an Exclusive Coupon Within a Product Review
If you're promoting a product or service as an affiliate, don't hesitate to ask your affiliate manager if it is possible for the company to issue you an exclusive coupon to share on your blog. Not only will they probably say yes if your blog brings in enough traffic but it also means that you can lock in more affiliate sales.
The way to get people to sign up for the product or service using your affiliate link is to write a product review and then share your exclusive affiliate link within the article. Tell readers that the need to use your link in order to claim the discount so that they sign up right after they finish reading your review.
People are always looking for discounts so if you make sure to mention that your article offers an exclusive coupon within the title of the article or the meta description, you will see your article start to rise to the top of the search engines, especially if the coupon that you offer is for a popular product or service.
The product review then helps convince visitors to sign up using your offer because you've already done the research for them. Make sure to write a lengthy review that covers all of the pro and cons of the service, answers any frequently asked questions, and includes screenshots so that people know exactly what to expect.
Publish Breaking News
The Huffington Post, Mashable, Techcrunch, Engadget, Smashing Magazine are the top 5 most profitable blogs online. Each of these sites earns thousands of dollars in revenue every single day.
So what do they all have in common? They publish breaking news, sometimes about products and companies. If you have a blog that will allow you to do this, breaking news will allow you to get a lot of traffic fast.
Then you can monetize the extra traffic that you receive with advertising on your blog.
Using an Autoblogging Plugin to Publish Breaking News
If you want an easy way to find breaking news, try installing WP Robot on your blog. WP Robot will curate posts related to any topic or keyword or from your favorite news sites.
It also includes 9 major affiliate networks so that you can use it to automatically include affiliate products in your posts allowing you to earn commissions on autopilot.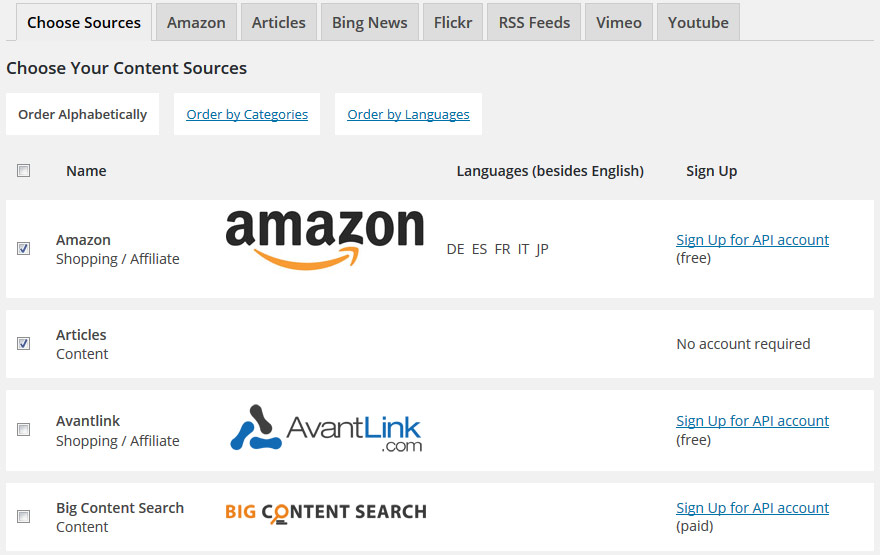 You can find keyword ideas for breaking news posts by starting your research on Google Trends.
This is also a great way to make sure that you post regular content to your blog when you don't have time to write while still allowing you to earn money.
If you're concerned about duplicate content or just want the content to fit in better with your writing style, come back and update the post with your own comments when you get a chance.
Grow Your Email List
When you ask bloggers where the majority of their blog traffic comes from, most will tell you their email newsletter ranks among their top three traffic sources. By having an email newsletter, you can send new blog post alerts to your readers, which automatically increases the number of reads and shares for each post.
Collecting your visitors' email addresses also makes it possible for you to follow up with them after they read your blog posts. Then you can set up autoresponders to send them more information about the products and services that you discussed in the blog post.
Many studies have found that 98% of prospects only buy once a certain level of trust has been built up. So that means that the majority of your blog readers might only buy after you work on building a relationship with them via email.
If you're looking for an easy way to build an email list sign up for ConvertKit, GetResponse, or Aweber.
Also Read: Best Practices for Building Your Own High-Converting Landing Pages
Pay Attention to SEO
Popular blogs get a lot of traffic from the search engines. If you want to build a profitable blog you need to focus on increasing your organic traffic.
If you receive a high volume of organic traffic, that means that you can spend less on promoting your blog with paid traffic over time, which will increase your bottom line.
Here are a few SEO tips that will increase your blog traffic:
Increase social shares. The more your content is shared on social media sites, the more people will come to your blog. So make sure that you always syndicate your content to social media.
You can use a WordPress plugin, HootSuite, Buffer or IFTTT to automatically share your blog posts every time you create a new one.
Social signals are a ranking factor for Google. The more social shares a site receives, the higher it will rank in Google.
Secondly, you also need to do keyword research before you write your blog post. Research the keywords that other bloggers in your niche are targeting with keyword research software.
Include long tail keywords that are relevant to the post and your audience. Make sure they appear in the headline, H1 and H2 headings, and throughout the post.
Final Thoughts
Although these tips might seem pretty standard, it can be difficult to separate what the pros are doing that actually make them money versus what they do to simply create a quality blog. It isn't enough to have a nice blog that people like to read if they aren't compensating you for the time that you're putting in.
So next time you write a blog post, make sure to follow these tips so that you can make a profit with your blog.